Something to note about the best content marketing in 2016: it's a pretty diverse bunch. Sure, there's been a lot of video content. But there's also a lot of informative content (see Guidebooks and Fast.com), innovative ideas (see Archer), and fun (see . . . well, most of it's fun).
5. BMW Films Returns With The Escape
BMW did video content marketing before YouTube made it so easy. Their original action movie / content marketing series, The Hire, debuted back in 2000, and it caused many, many people to learn how to download videos off the 'net, thanks to talent like John Frankenheimer, Ang Lee, Wong Kar-wai, Guy Ritchie, Alejandro González Iñárritu. A follow-up finally hit in October. Directed by Neill Blomkamp, the series still stars Clive Owen but features a new co-star: the 2017 BMW 5 Series. In addition to making a fine car, BMW makes a fine action flick.
4. Airbnb's Guidebooks
We're excited to see what Airbnb's in-room magazine looks like, but for now we're content to be impressed with their Guidebooks. Launched in April, Airbnb's Guidebooks are basically guides to cities created by power users and hosts, with the added dimension of an algorithm that tailors recommendations to the user's preferences. Having Guidebooks installed on your phone is a bit like having a concierge in your pocket—which makes the Airbnb experience a little bit more like a traditional hotel.
3. Archer on Sports Illustrated
Something from Archer was destined to make a spot on this list—their team has embraced clever content marketing in so many forms, from the time they 'leaked' risqué nudes from Pam's phone to the time Archer reviewed every James Bond film in March. But the coolest thing the subversive FX animated spy-comedy did this year was get Sports Illustrated to give three of their female leads the full swimsuit model treatment on their website (which consists of pictures, an article/interview, and a video short) in Februrary. And then Pam Poovy made it into the print edition. Pretty cool, if you ask us.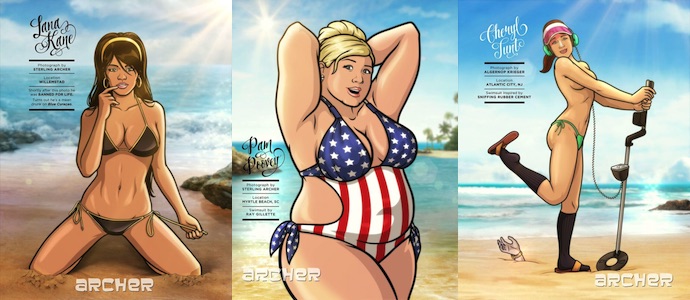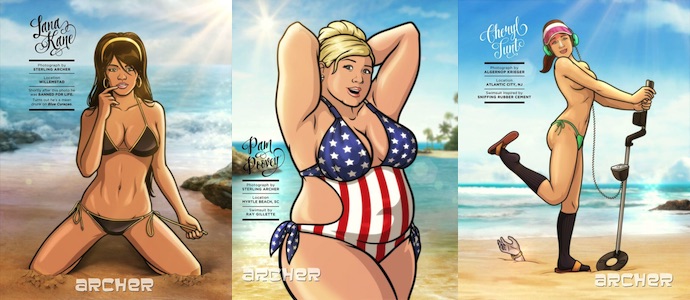 2. Netflix's Fast.com
Sometimes simplicity is best. Fast.com, powered by Netflix and launched in May, is simple but powerful marketing. Most of the page is dominated by your current download speed–and that's it. That's all you need. The other stuff—a logo, a "powered by Netflix" icon, an FAQ icon, and a button inviting you to compare with Speedtest.net—is small an inconsequential. And speaking of speedtest.net, we can't help but see it as crazily cluttered now. Maybe that's why they're rebuilding their site.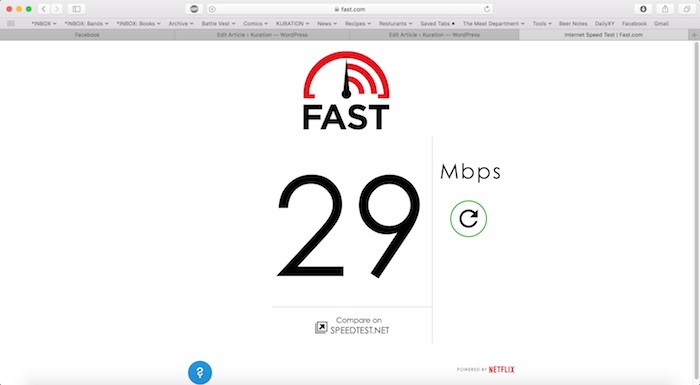 1. Unexpected John Cena & Cricket Wireless
Companies are usually pretty bad at tapping into internet memes. They're ineffectual, cringe-worthy, and usually pretty late to the party. So we're doubly impressed that Cricket Wireless, who we'd never even heard of until now, managed to latch onto the sometimes funny but usually very annoying Unexpected John Cena meme at the end of June. Of course, the fact that Cricket Wireless got a real, live John Cena to spring on their customers makes their content the best possible Unexpected John Cena video and, in our opinion, the best content marketing of the year.
If you missed the first part of our Content Marketing Top 10 in 2016, click here.