This month in content marketing, Borat hosted a virtual dance party, Ford promoted the Bronco with an entire mockumentary about John Bronco, and AOC got out the vote by playing games on Twitch.
Borat Hosts a Dance Party
How does one promote a movie in the age of Covid? If you're Borat, you invite a bunch of fans to dance with you virtually, then slap the whole thing together and put it on YouTube. This video is oh-so-clever in a lot of ways. First, it's inexpensive. Second, it taps into a huge audience for user-generated content. Third, socially-distanced content is very of-the-moment. And fourth, it actually has Sacha Baron Coen reacting to people as Borat. The video has been pretty widely shared by people who just want more Borat, by people who have seen the movie and are happy to promote it, and by people campaigning for a third Borat film. One YouTube commenter has even said that this is Deadpool level marketing, which is high praise indeed. All in all, very nice.
Ford Made a 40-Minute John Bronco Mockumentary
Ford has been killing it with the Bronco marketing. This month, they made an entire short film about John Bronco, a fictional pitchman who, in Ford's newly-created mythology, spent the seventies promoting the Bronco before disappearing in the Baja. This mockumentary is so well done we can certainly imagine some people taking it seriously and buying into the Bronco story.
AOC's Twitch Channel
We've previously mentioned Alexandria Ocasio-Cortez and how she's appeared in video game streams to promote causes. Well, on the Tuesday before the US election, AOC spent three and a half hours streaming herself on Twitch playing Among Us, one of the most popular games of the moment in an effort to get out the vote. There was a little bit of politics talk—AOC encouraged people to vote, some British streamers explained how much they like the NHS—but mostly the event was just her hanging out with people. Which is the kind of accessibility people want with politicians they like. So, why don't more politicians do stuff like this?
The Office Releases a Party Planning Book
It's off the air, but The Office is still promoting itself because a) its popularity helps it make money from streaming and b) there's more content from The Office getting released next year on Peacock. That's one of the reasons this new book, The Office: The Official Party Planning Guide to Planning Parties: Authentic Parties, Recipes, and Pranks from The Dundies to Kevin's Famous Chili, makes sense. It features over one hundred recipes, pranks, decorating ideas, and more that super fans of the series will recognise. Want to get more mileage out of your content? Turn it into a book.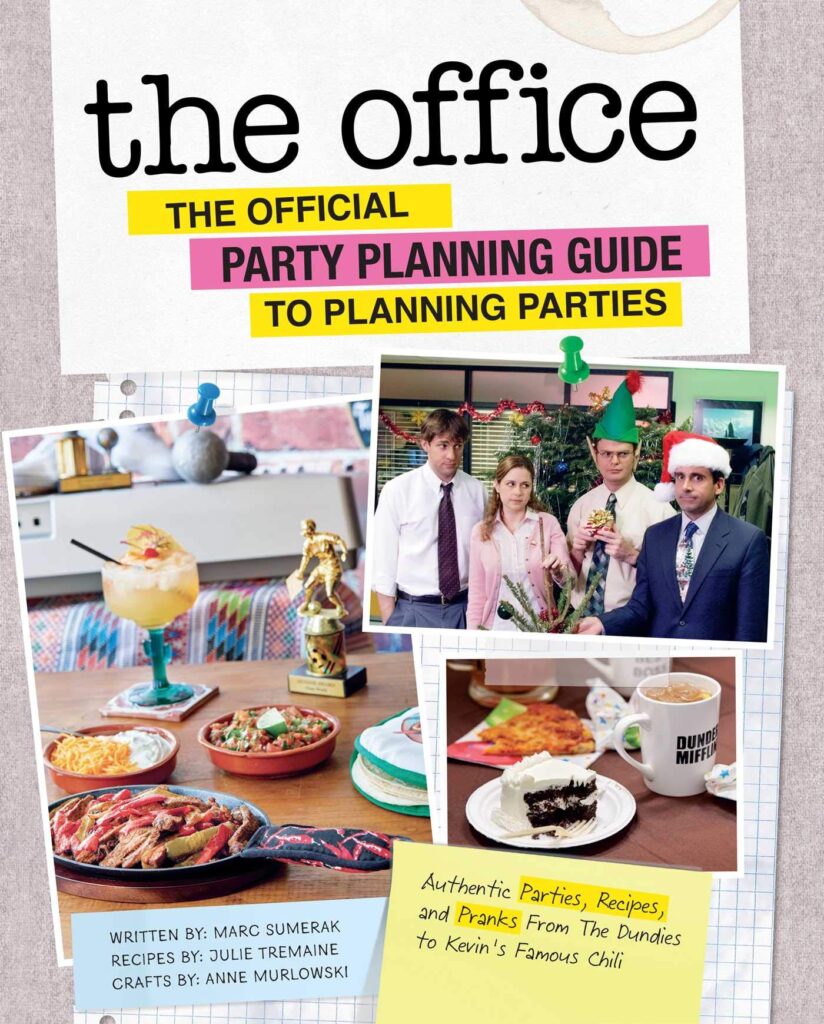 Kevin James Parodies a Nature Documentary
Some people begin life on YouTube and turn into stand up comedians, actors, singers, or whatever. Kevin James is a comedian and actor who understands how to use YouTube to promote himself and does so frequently. His funny (and surprisingly well-produced) videos rack up millions of views, and he gets some good attention. Plus he doesn't get pigeonholed as that guy who appears in movies about mall cops.