In case you missed part one of annual round up of the best content marketing, check it out here.
A Northern White Rhino Joined Tinder
Swiping right in Kenya? You may come across Sudan, a northern white rhino. Conservationists joined forces with Tinder to raise money to research IVF techniques in a bid to save northern white rhinos. When you come upon Sudan's profile, there is a donate button (and if you're thinking of donating but don't want to swipe through Tinder in Kenya, you can do so here), but the real value of putting Sudan on Tinder was in all the articles in places like Wired, BBC, Times of India, and more.
Rentlogic & Landlord Watch
Thinking of moving but want some more information on your new prospective landlord? Well, now you can check Landlord Watch. It tracks violations and investigations against properties, giving renters real, useful information about landlords. The whole thing is driven by Rentlogic, a site that's like a credit rating agency for buildings. They're looking to expand to Toronto, and Landlord Watch is their first step. It's not often that content marketing is useful and data-driven, so it catches our attention when this is the case.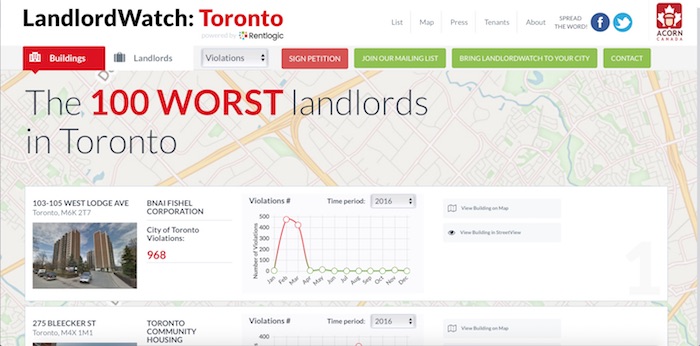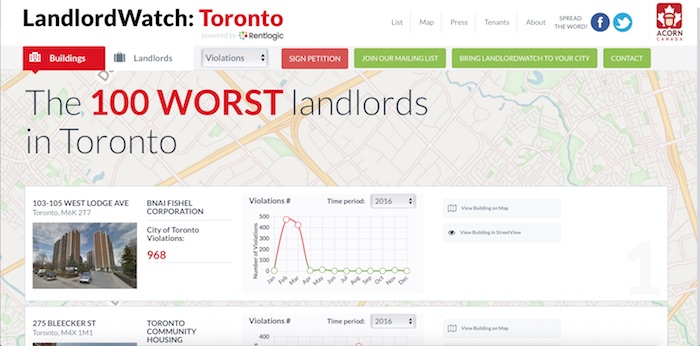 Google Tackles Racial Identity With VR
Ever wondered what it's like to be black? Want to experience another racial identity for yourself? Well, Google can offer you five minutes in the life of one of their employees: Dezzie, a UX designer. It's interesting to see content marketing directed towards social issues, and we can't help but think that there's a lot more VR on the horizon.
British Airways Star-Studded Safety Video
We can't remember the last time we flew British Airways, but they certainly got our attention with this safety video. Oh, and we can't remember the last time watched a safety video either. But seeing as how they brought out Gordon Ramsay, Rob Brydon, Sir Ian McKellen, Rowan Atkinson, Chiwetel Ejiofor, Jim Broadbent, Thandie Newton, Gillian Anderson, Warwick Davis, and Jess Glynne. Oh yeah, and some dude named Chabuddy G. Who should really host more things.
The Donair Cam
Sometimes you don't need a big budget, a high concept, or big movie stars. Sometimes all you need for great content marketing is a camera, a funny concept, and YouTube. Here's to you, Donair Cam.