In our round-up of the best content marketing of April 2017, WestJet ribbed rivals Air Canada in an April Fool's Day video, the world's last northern white rhino male joined Tinder, and PornHub tried to make the world's nude selfie game a little more silly.
HP Promotes Printer Security With a Short Film
Printers are vulnerable to hacking, and HP wants you to know that the issue is serious. So they've written a white paper about the seriousness of printer security vulnerabilities. But everyone writes white papers, so HP also shot a short film starring Christian Slater to make their point. And then launched a microsite, which you can visit here. Overkill? Nope. Anything security-related is important. But it's boring to a lot of people, so HP realized a little star-power would help make the message reach its target.
Megadeth Launches a Video Game
Thrash metal band Megadeth is still on a world tour and they created a short video game to promote said tour. Fans can log in, join Megadeth's fan club, and play to win prizes. Thanks to serious engagement, games are an effective form of content marketing we don't see as often as we'd like, no doubt thanks to their cost. But this game is a simple in-browser one, which makes it more sharable and avoids the problem of downloading software. And it's just a Space Invaders knock-off, making it simple to develop.  Megadeth's gets a better client list and get some insight into who they are. Although we're sure they like to refer to clients as 'fans'.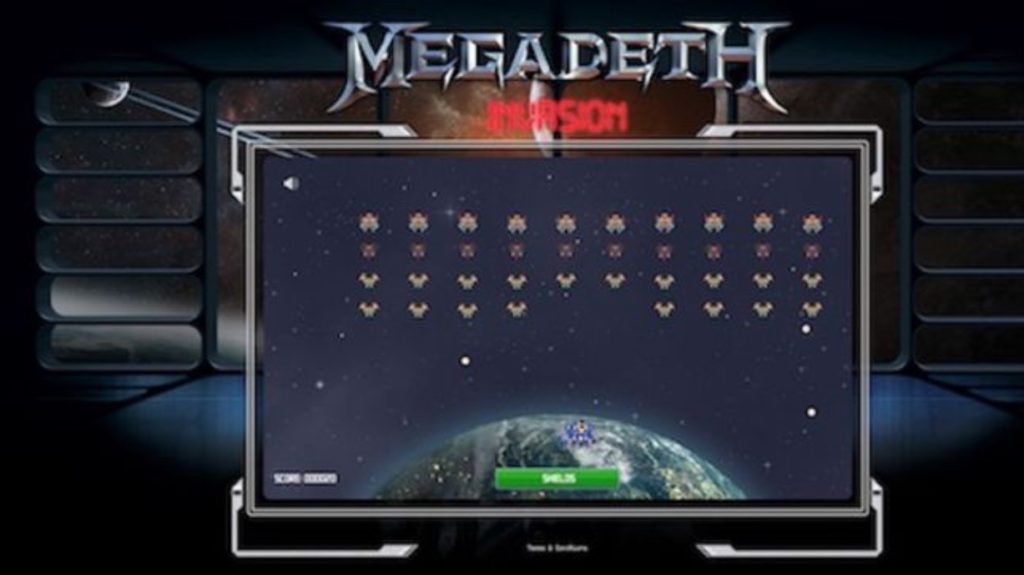 PornHub Launches "Snapchat for Nudes"
It seems like half the selfies taken in 2017 have cartoon dog features slapped over human faces (if you've ever wondered how that works, check this out), so it was only a matter of time before someone did the same thing with genitals. And that someone is, of course, PornHub. Their new app, TrickPics, covers up genitals with very silly stickers. Why? Because it's funny. And people just can't stop taking nude selfies.
A Northern White Rhino Joins Tinder
If you're swiping your way through tinder profiles in Kenya, you may come across Sudan, 43, the last male northern white rhino. And we do mean the very last one—the two that were in zoos last year are now dead. So the Ol Pejeta Conservancy in Kenya is trying to raise $9 million to develop an IVF system for northern white rhinos, hence putting Sudan on Tinder. Tinder users can click a 'donate' button when they come across his profile, but the real value has been the hundreds of articles written about the only rhino on Tinder on sites like CNN, Wired, BBC, NPR, Times of India, and more. Since you're wondering, you can learn more about the campaign and donate here.
WestJet Becomes Canada Air
Not too much happened in terms of content marketing this April Fool's Day, but WestJet took the opportunity to gently rib rivals Air Canada by "rebranding" themselves as Canada Air, the #MostCanadian airline ever. WestJet, of course, has a history of April Fools Day content. And we'd be remiss not to remind you of their "Christmas Miracle" videos; last year's featured Fort McMurray.