This month, Red Bull disguised an NFL quarterback and sent him to college, Deadpool 2made a fun twitter account for their lamest character, and KFC made some weird chicken content. As per usual.
Red Bull Pranks a University Football Team With an NFL Quarterback
Jared Goff plays quarterback with the LA Rams. So Red Bull thought it would be fun to disguise him, send him to Ventura College, and have him pretend to be a transfer gunning for the role of quarterback. The real quarterbacks were annoyed when Goff showed up acting cocky and then worried when he started throwing perfect spirals. But there's a lot of joy on the field when Goff pulls off his wig. See internet? That's what makes a good prank.
Deadpool 2's Lamest Character Has a Twitter Account
The Deadpool 2final trailerhit the internet a few weeks ago, and fans are already pretty into new character Peter, a guy who joins Deadpool's new superhero team despite the fact that he doesn't have any powers, relevant skills, or special abilities. Naturally, Peter has a Twitter account. It's even verified. If you want a good example of how brands should interact with fans on Twitter, this is it. It understands Deadpool's humour, provides a steady stream of promotion, and getting blocked by Peter has turned into a bit of a game.
Domino stole my camera! I wasn't even posing! #AccidentalProfilePic #NotMyBeer #Nikon pic.twitter.com/cNeYSdQd0n

— Peter W. (@PeterW_1974) April 27, 2018
Honda Explains Manual Transmissions
Used to be that you'd learn to drive stick shift from your uncle in his nearly retired beater in exchange for four weekends worth of yard work. But it's 2018. Most North Americans don't really know how to drive stick shift and besides, Millennials and iGen learn everything on YouTube anyway. So Honda made a pretty good video not only explaining how to drive manual transmission but why you should do so. These explainer videos make for obvious content marketing. They're also essential.
Def Leppard Pours Sugar on Things
Def Leppard's entire catalogue is now available for digital download, so here's Joe Elliott pouring sugar on things and saying lines from the song as though they're things a normal television presenter would say. Simple, funny, sharable. Oh, and Def Leppard is on tour this summer, so that's pretty cool.
KFC Posts Weird Chicken Explosion Pictures
KFC loves weird content marketing. We've written about it before. So it's entirely on-brand for them to post a bunch of pictures to their Facebook of chicken that looks like explosions. The most impressive thing about this is how simple it is.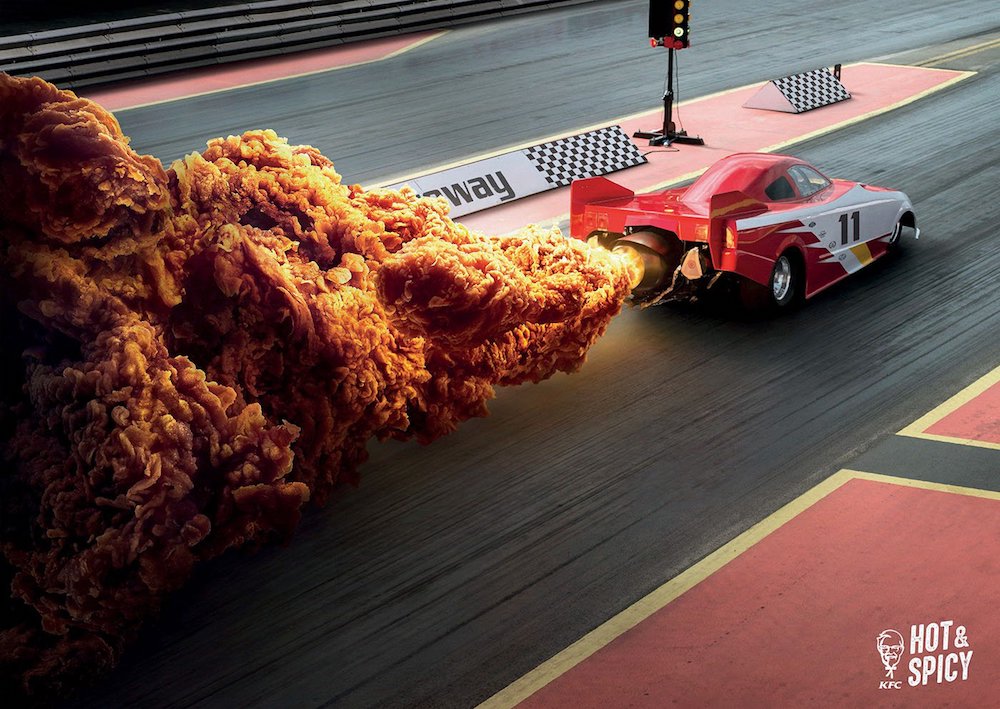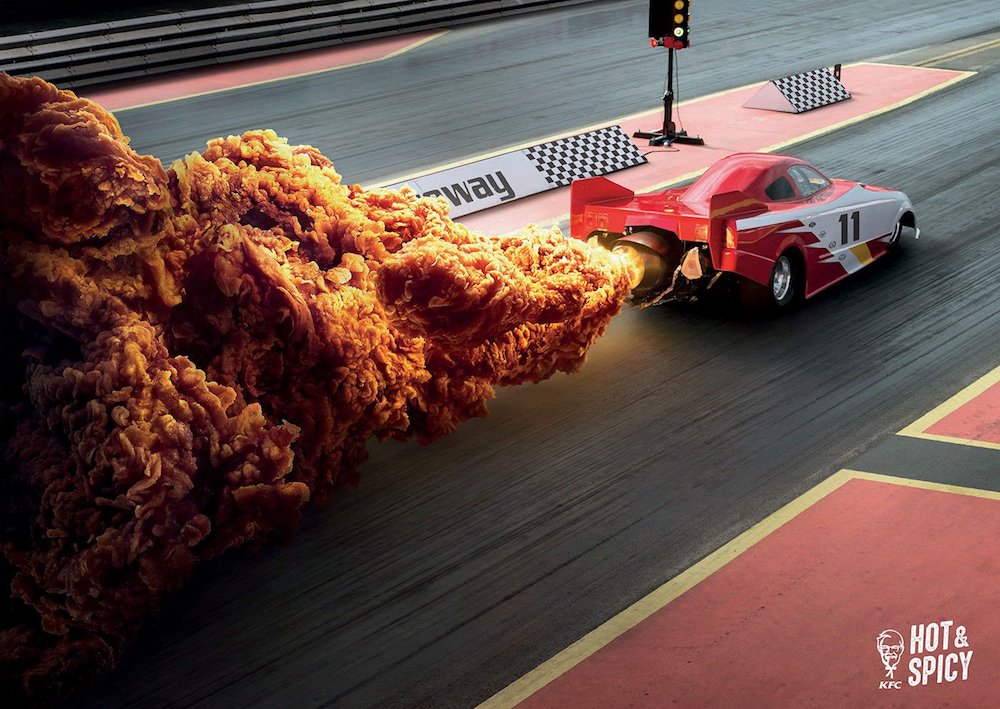 Netflix Buys Seth Rogen
We can't write about content marketing in April without including an April Fool's thing, so here's Seth Rogen getting acquired by Netflix. Netflix writes: "World-renowned Canadian person, prolific marijuana-doer, and winner of the 2015 MTV Movie Award for "Best Kiss" Seth Q. Rogen has entered into a lifetime deal to transfer full ownership of his personal autonomy to Netflix, Inc."
Naturally, they linked to Seth Rogen's charity comedy special.